The housing market is hot, hot, hot right now! It is hard to find a home, and if you do, watch those pricing battles begin. If you have scored a new home recently, then you know the amount of work it took for you to purchase your dream home. Setting up your new home can be just as challenging as a battle, so we want to make this skirmish just a little easier for you!
Here are some simple, easy to follow ideas to set up a house!
Think About the Overall Feel of Your New Home
Do you want the mood of the entire house to be unified with one primary color palette or style? Do you want each individual room to have its own atmosphere? What is your taste? Do you prefer traditional, modern, farmhouse, Boho, or any other particular style? Are you more eclectic and like a mixture of it all? These are ideas to ask yourself from the beginning. Knowing the answer to these questions gives you a starting point with paint colors and specific decorating ideas.
Think About Each Individual Room in Your New Home
Living Room
The living room is where you will be spending most of your time with your friends and family. You want both beautiful and comfortable furniture. You will want to choose fabrics that are easy to care for if you have kids or pets. If you have plenty of space, you may want to select a sectional for entertaining many guests. You also want to consider your entertainment center. Depending on your needs, you may choose an entire wall system or simply a quiet area to hold your television.
Dining Room
The dining room will share many family memories. Eating around the table, playing games, and hosting family gatherings make this space primary. Be sure to check out tables that are both sturdy and can seat your party size. If your room is small, you can always choose a table that could extend longer when you have company. Complete your style with either chairs or benches. You may also choose to use a buffet or china cabinet, depending on the size of your room. Finish your tablescape with a runner, centerpiece, or place settings, and you will be good to go!
Home Office
Covid brought the office home. Children did school at home, and parents worked from home. Due to this past year, many of us have enjoyed the time spent at home. What we have not enjoyed is the paper clutter laying all over surfaces. Having a designated office space should solve that problem! Depending on the size of the room, setting up a desk area is not complicated. Do you need a large writing surface, or is there just enough space for a writing desk to be tucked into a corner? Regardless, setting up a specifically designated area for all our paper trails our work is vital.
Bedroom
This room is all about comfort. You may want to purchase a new mattress or new bedroom suit. If you don't want to buy an entire bedroom suit, you can always opt for a new headboard. Add rugs to the floor, a bench at the end that can hold storage, and a new nightstand and lamp. We will have your room feeling so cozy you will struggle to stay awake!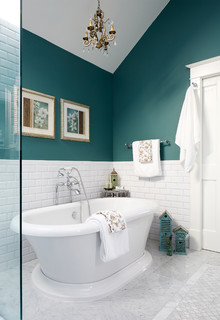 Bathroom
The bathroom is a practical room with many hard surfaces. You can soften this room with floor rugs, soft shower curtains, fuzzy towels, and an attractive focal point on your bathroom counter. Throw in some adorable matching baskets to hold and hide your essentials, and this room will seem like home.
As you can see, it doesn't take a lot to make a house feel like a home.
Hopefully, these simple ideas will get your wheels turning! As a new homeowner, we want to congratulate you, and if we can do anything to help you set up your house, let us know!
———–
If you are looking for quality furniture in the Jacksonville, Florida area, The Furniture Gallery can introduce you to a wide range of options. Conveniently located in Orange Park near Highway 295, and serving clients in Jacksonville, The Jacksonville Beaches, Ponte Vedra, Orange Park, Fleming IsIand, Green Cove Springs, St. Johns, St. Augustine, Gainesville and the rest of the greater Jacksonville, St. Johns County and Clay County area. To make your purchase easy, The Furniture Gallery offers financing through Synchrony HOME™ and free layaway. Visit their showroom at 1956 Kingsley Avenue, Orange Park, Florida 32073, or call them at 904.272.2228 for any questions.  Be sure to visit their "Showroom Specials" page for current sales and clearance items.
.